Wedding receptions in historic buildings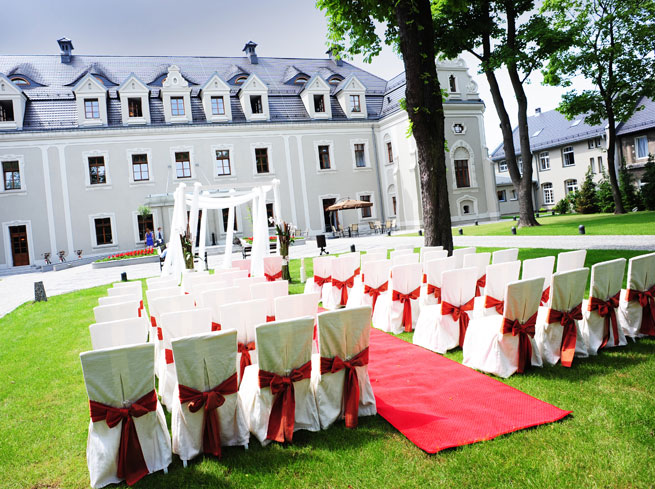 A stylish wedding reception in a palace, castle or a manor-house; romantic, unforgettable and original as if taken from a family album or a fairy-tale. This is the beginning of a new epoch in the life of the Bridal Couple and in family memories.
Do you fancy a wedding ceremony in a homely chapel or perhaps in the garden? An oldsmobile, a light carriage or  horses to take you to the wedding ceremony? A wedding reception in a ballroom, a drawing-room or in the shade of century-old trees?
In a style that used to be popular 100, 200 or more years ago? A variety of hotels situated in historic buildings offer a huge range of possibilities which allow to realise almost each scenario of this event. You can be sure that it is going to be traditional, with heart and old-Polish style hospitability, that is, according to old, good standards – with a style and taste.