House of prominent citizens (Jerzy Plater, Stanisław Wojciechowski, Roman Dmowski).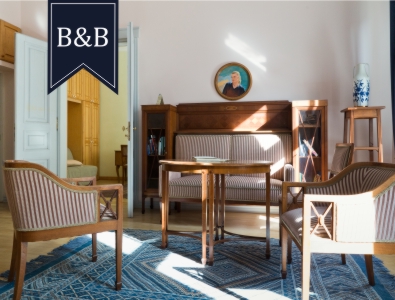 ul. Smolna 14
00-375 Warszawa
province: mazowieckie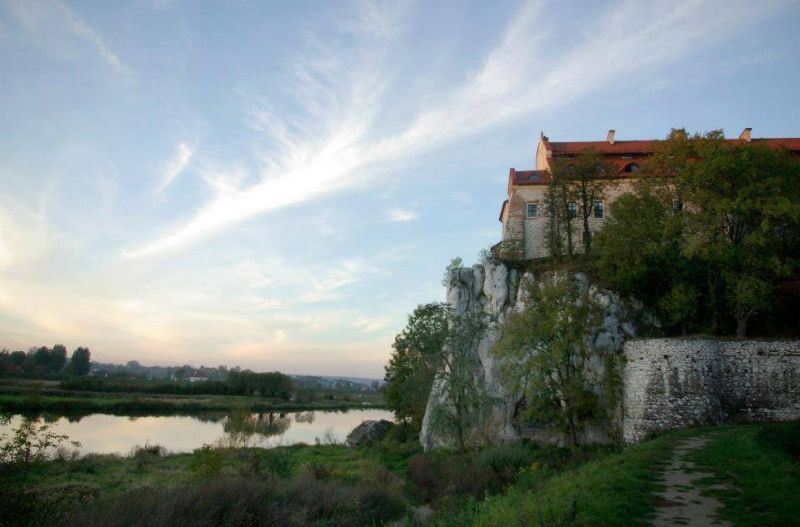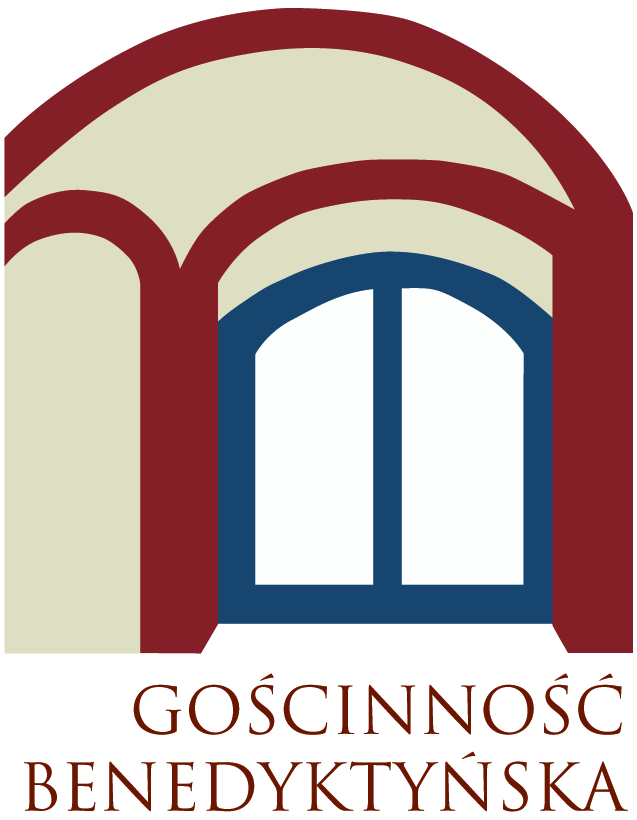 Dom Gości opactwa Benedyktynów w Tyńcu
rej. zab. nr A – 169/M
ul. Benedyktyńska 37
30 - 398 Kraków
province: małopolskie
Kitchen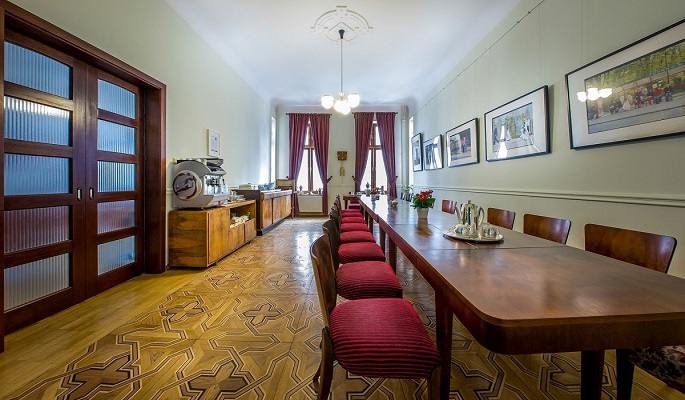 Our Breakfast is an opportunity to get to participate in the slow food movement, and meet like-minded people that are also in search of something unique and authentic.

You can try Bozenka's gluten and wheat free pastries made in our own kitchen, have a cup of non processed milk, cholesterol free eggs and on top of it taste our in house made jams. Whatever we are unable to make in house I personally pick up from my hometown Milicz. Our produce is local, organic and non-processed.

If you're lucky to arrive here in season, your breakfast will be garnished with spices from our patio. To ensure that our vegetables are ECO, we have joined a Warsaw vegetable co-op (Community support agriculture). Needless to say we take our breakfast very seriously. What sets us apart is our meticulous attention to detail. Besides good food, a good conversation is a must. To cultivate this dying art, I had a long table built just for such a purpose. Come sit down with us and you will feel the magic unfold. Our B&B has become the favorite place for artists, musicians, and poets. Our table, our food, our guests have contributed to making this not just a place to spend the night but a destination. We host concerts, lectures, art exhibitions - we are a movement - all while sipping our locally roasted Ethiopian coffee! On a side note, you many not be aware that Kulczycki, a Polish merchant, was the first one to bring coffee to Europe in 1683. We continue this tradition by serving Kulczycki's coffee from the coffee house Out of Africa.


Concerts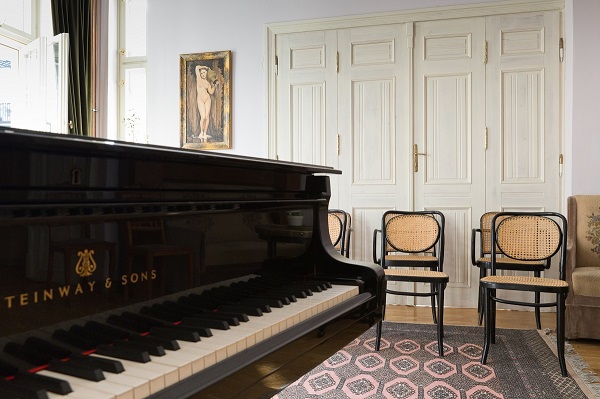 While staying at our B&B don't miss our wonderful piano concerts in the Chopin Salon. The concerts begin at 7:30 p.m. and include wine, home made pastry served in our 104 year old salon. Of course, they most importantly feature our talented musicians on our beautiful Steinway grand piano. Please make your reservation in advance. The special price for our guests is $13/ E10/ PLN40. Don't miss this unique opportunity for a memorable experience.